Need Emergency Furnace Repair in Calgary? Speak to a technician immediately: 403-474-5443.
We're available 24/7 for Emergency Furnace Repair in Calgary!
The cold weather in Calgary is often defined as treacherous.  A furnace breakdown during one of Calgary's cold winter nights can be an emergency.  It's important to have a licensed HVAC technician and plumber come to your home as quickly as possible to prevent frozen pipes, especially with that damage often not covered by insurance companies.  Remain calm, it's not uncommon for your furnace to need repairs at some point during its lifespan.  Whatever the issue AAA Heating and Plumbing has lightning-fast response times and specialized in Emergency Furnace Repair Services in Calgary for over 20 years.
How Fast Will It Take For A HVAC Technician To Arrive?
AAA Heating and Plumbing is at your service 24 hours a day, 7 days a week, 365 days a year. We understand that furnace breakdowns happen at the most unexpected times. With the weather in Calgary being cold and volatile you can count on us to provide 24/7 furnace repair services in Calgary. Call now to be directed to an experienced on-call HVAC and Plumbing technician who will provide the estimated time of arrival.
Should I Do Any Repairs to My Furnace Myself?
We highly recommend contacting a professional, licensed HVAC technician.  "Do it yourself" furnace repairs are potentially dangerous, with most provinces making it illegal to work on any gas appliances without a license to prevent bodily injury.  Save yourself the struggle and contact us to quickly recognize the issue and fix your furnace, affordably.
Honest and Experienced Journeyman Technicians
Our furnace repair technicians are exactly that – technicians.  We will never send out a salesperson on a repair call.  With over 20 years of experience, we have worked with all types and brands of furnaces.  We order official, high-quality parts directly from the manufacturer to ensure that the furnace issue is fixed, for good.  If your furnace is ready for a replacement our technicians are highly knowledgeable and trained to select the best brand and type of furnace for your specific home.
Why Choose AAA Heating and Plumbing?
With over 20 years of HVAC industry experience, it's no secret that we have left thousands of customer's homes happy and heated throughout the years. We are committed to providing around the clock furnace installation and service, especially on Calgary's coldest days. Whether you are a new or existing customer, our technicians are available for all repairs on all types and brands of furnaces. 
If you require 24/7 emergency furnace repair in your Calgary home, please don't hesitate to contact us and book your furnace repair today.
Ask us about our additional services; air conditioning, hot water tanks and commercial HVAC services.
CALL US 24/7 FOR FURNACE REPAIR IN CALGARY
Furnace Repair Service FAQ
Can you provide furnace repair assessments over the phone?
With over 2 decades of experience repairing furnaces, we may have an idea based on the details you provide to us over the phone, but each furnace problem may differ. We will only assess your furnace in-person to ensure that we can provide you with the most accurate furnace repair quote.
What brands of furnaces do you repair?
We repair all brands and types of furnaces. We have expertise in fixing just about any brand so there isn't a job we haven't seen or performed. We are confident that we will be able to provide the most appropriate advice to repair your furnace.
How much does a furnace repair service cost?
Our standard emergency service call is $169, although we do offer specials throughout the year. Please give our office a call and we will be able to provide you with a quote.
What are signs that my furnace needs to be repaired?
Room temperature air coming through the vents
Limited current of air running through the home
You can't get your home to the desired temperature
Turns off and on 
Your heating system is making unexpected sounds
What are common furnace problems?
Common furnace problems that we see include; faulty ignitors, malfunctioning thermostats, dirty burners, bad blower motor and faulty flame sensors. To learn more about common furnace problems, please check out our blog post – Common Furnace Problems
How can I prevent a furnace breakdown?
Many furnace breakdowns can be prevented with regular maintenance and furnace tune-ups. Learn more about preventing a furnace breakdown on our recent blog post How to prevent a furnace breakdown?
What factors contribute to the cost of furnace repairs?
Warranty
Severity of Damage
Brand 
Location
Should I repair or replace my furnace?
When the cost to repair, or continue to repair your furnace surpasses the amount to replace your furnace, you need to look at installing a new furnace.  Install a New Furnace
Financing Services Available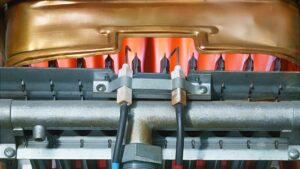 Today, we're looking in on a very important component of heating systems, especially in places like Calgary where a well-functioning furnace is essential – the
Read More »
Waiting for your Furnace to be Repaired?
Waiting for a Technician?
Furnace Repair Testimonials
My furnace went out overnight. Dean was able to come to my house within the hour and identify the problem, replace the part, and quickly get the furnace running again. He was very professional and courteous and the fee for the emergency service call was extremely reasonable. I would highly recommend this company!
You guys saved us!!!! We returned home last night and found our house to be an ice cube with a broken furnace. We called almost every company in Calgary and they were the only ones willing and able to help. They helped us troubleshoot issues over the phone, then got Dean out here first thing today with everything we needed. If you are looking for fast, affordable repairs from outstanding techs willing to go the extra mile(on New Years Eve no less) than this is your company. Big thank you to Dean for everything. Crisis averted!!!!!
Thank you Dean for your superior service and for being transparent on your service, parts etc. Thank you for being prompt after calling to have my furnaces repaired. Especially on a cold November morning.

Thanks again
I'm not one to write reviews, but Dean at AAA, went above and beyond, and truely deserves a shout out. We recently had our furnace cleaned by a different company. All seemed well, until it started getting colder, and the temperature in our house started to drop. Being away for work, we weren't aware of the issue until a Saturday evening. The other company was "unable to help" until Monday, if they could slot us in.

On a desperate whim, we called AAA. Dean answered the phone. Also unable to make it to our home that evening, he went the extra mile by kindly, simply (I know very little about furnaces) and efficiently talking me through how to troubleshoot, and 9 minutes later, fix the problem. I've never been given better customer service by an establishment of which I technically wasn't even a customer.

Thanks to the kind actions of Dean, our furnace works fine now, but you can be sure that the next time it needs servicing, cleaning, or inevitably, replacement, we'll be giving AAA a call to get the job done.